November through March are considered winter months in the Black Forest. During these months, skiers take over the mountains and many typical tourist attractions are closed. But that does not mean there is nothing else to do, so we still offer tours. There are still many things to explore in winter and there are many people like you who want to see The Black Forest in its full winter glory. Just make sure to dress warm and be ready for some rain or snow! Please contact us in advance* to find out if a tour can be organized on the day of your visit. (*We are not able to offer same-day tours. Our tours are booked-out far in advance.)
Visiting in Winter?
Winter Tours can be booked from November – March. Winter tours usually last for no more than 6 hours due to the fact that it gets dark earlier.
Choose between a Guided Tour or a Just-a-Driver Tour
Guided Winter Tour
Touring with a private guide is the best way to see the Black Forest. A local tour guide & driver will show you around. You get all the local insights and don't have to worry or research anything – we take care of it all. We have no cookie-cutter tours. Your guided tour is always custom-designed specifically for you according to your inputs – tell us what you want to see and do – we make it happen. See what it is like to tour on a Guided Tour.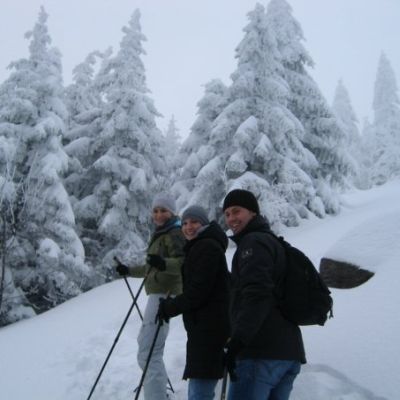 Just-a-Driver Winter Tour
Just-a-Driver-Tours offer the most cost-effective way to see the Black Forest in winter. We provide a car and driver and several winter tour itineraries to choose from. The driver will drop you off at specific points along the way, and pick you up again after you have taken some time to explore. Find out more about our Just-a-Driver Tours.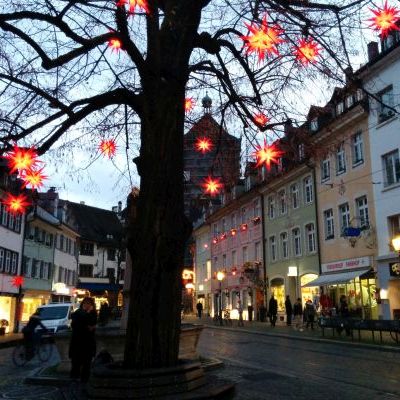 Questions? Interested in visiting the Black Forest during winter months? Contact us! Please contact us in advance* to find out if a tour can be organized on the day of your visit. (*We are not able to offer same-day tours. Our tours are booked-out far in advance.)