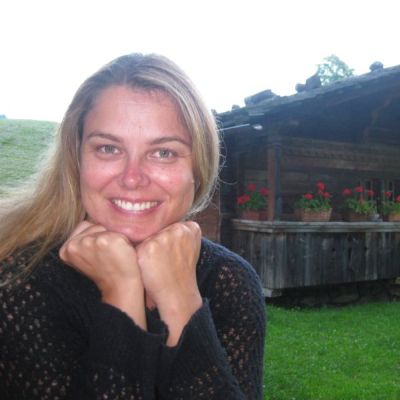 Greetings from the Black Forest! My name is Simone and I am a native German (native Black Forest girl that is). After living in San Francisco for more than 15 years working for various tech companies I returned to the Black Forest in 2013. After the hectic work-centric lifestyle in the U.S., it took a while to adjust to the laid-back lifestyle of Germany. But now I am again accustomed to sitting in a beer garden discussing the weather and other important things in life. When I returned home to The Black Forest, I met many English speaking visitors who had difficulty finding their way around. That's because 80% of The Black Forest is inaccessible to non-Germans as a result of the blow-back from mass-tourism. The locals have become a bit resistant to tourism, but I have come to see that as a good thing. The gems remain well hidden. So instead of "just-a-tour", I offer unique English-speaking Black Forest experiences, as only locals can. We make sure you blend in like a friend who is visiting.
Everyone is unique and your visit to The Black Forest will be unique too. We listen to your wants and needs, then provide options from which you can choose what to see and at a pace appropriate for you – so that you can experience The Black Forest like a local.
We work with an extensive network of locals to make your visit to the Black Forest a memorable experience. Whether you are a solo visitor or a small group, we can craft a wonderful experience for you. If you feel a bit overwhelmed planning, or running short on time to plan, have concerns about the German language, German menus and German customs, you are in good company. With us, you have the freedom to do your own thing while having us around to guide you when needed… Simone
What else is there to know about me?
I don't offer any regular scheduled tours – each tour is customized to your specific needs and wants.
Most important: I will make sure you don't feel like a tourist but rather like a friend who is visiting.
If you don't see yourself on a bus with 50 other people – I am the right person to talk to
I try to design a stay that fits your particular travel style
I am fun, outdoorsy and outgoing. And I speak English, too!
I have lived outside of Germany for more than 15 years – and therefore know what to appreciate about Germany (and what not)
I have worked in an international environment for many years dealing with people from all over the world. I am quite familiar with some, but not all cultures.
You are in good hands with me
I have 300+ hours of training by the Black Forest Park knowing many secrets of the area travel books never talk about
I attend several tourism seminars and classes each year to stay current on the latest happenings in the Black Forest
I have an extensive network of people all over the Black Forest who know the ins and out of this region. If I don't know the answer, I can find someone who does!
I am also an official & certified tour guide (there is only a handful of us)
I am licensed and fully insured.
I have a permit to offer chauffeur-services by car (Genehmigung zur Ausführung von Verkehr mit Mietwagen §49 PBefG)
I am an official Partner of the City of Freiburg
I am a member of the German National Tourist Guide Association (BVGD)
I am a member of the Breisgau Tour Guide Club