Touring with a private guide is the best way to see the Black Forest. A local tour guide (often myself) will show you the area. You get the local insights and don't have to worry or read up about anything – we take care of it all. Guided tours usually start at your hotel in town or at the train station. We then head into the Black Forest to see and do the things you want to see and do. The guided tour will be custom-designed for you – by me. No tour is like another.
Your specific wants and needs
Find the hidden gems
Get the inside-scoop
Experience like a local
choose duration (half day, all day, several days)
choose start & end points
choose themes
choose activities & sights
Its Your Agenda
Your Guided Tour is unique and customized to your specific desires, needs and fitted to your particular travel style. You choose start & end points of your tour, and the duration of your tour. Themes you are interested in, Activities you would love to do, Sights you would like to see.
Our Guided tours can be booked as half day tours or full day tours.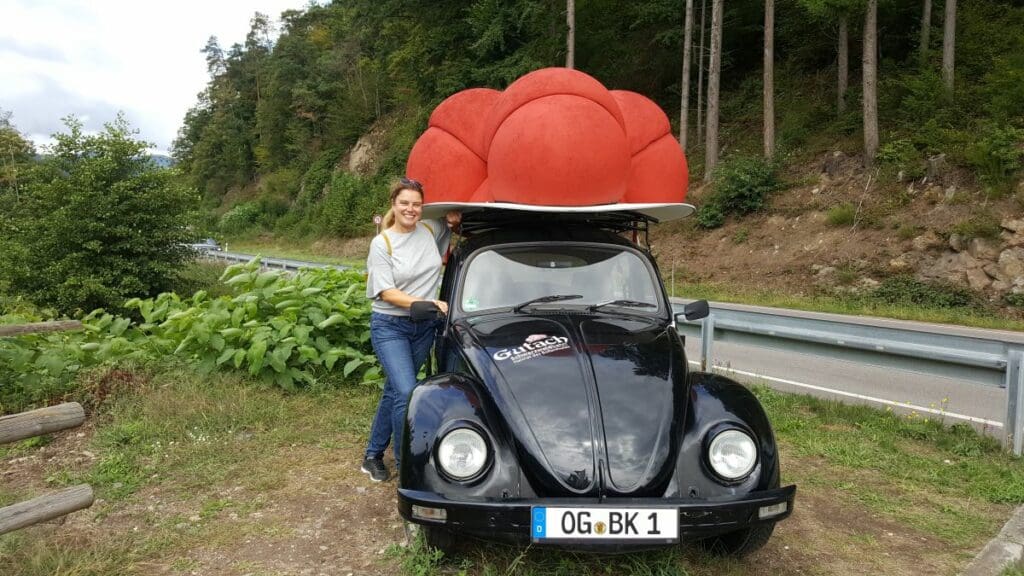 What Is A Guided Tour Like?
Everyone is unique and your visit to The Black Forest will be unique too. I listen to your wants and needs, then provide options from which you can choose what to see and at a pace appropriate for you – so that you can experience The Black Forest like a local. I organize tours one-day-at-a-time that fit your particular travel style. You can even change your mind. This is your vacation. We want you to enjoy it.
Watch this short video Rick Steves made while we were touring The Black Forest together (published with permission of R.Steves):
Can't I tour the Black Forest on my own?
Do-it-yourself touring of The Black Forest is not easy. While The Black Forest is one of Germany's biggest holiday region, English is not widely spoken. Even many popular tourist attractions do not offer English instructions or explanations. The target audience is German.
You may have tried piecing together destinations mentioned online, using a GPS to get from point to point in a rental car, only to find, just like a fine meal – just because you bought all the mentioned ingredients, it doesn't mean the dish is tasty.
There are plenty of good books. But as an experienced traveller you already know that tour guide books try to be comprehensive, and by necessity, put you on a superficial path where you find all the other tourists who are using the same guide book. That's not how you find special experiences.