Unfortunately the Red Deer Trail Package is not available anylonger for booking due to the closure of some of the hotels on the trail. Starting 2024 we offer a Baden-Baden Trail Package which covers parts of the Red Deer Trail in the Northern Black Forest National Park.
The Red Deer Trail package is a carefully crafted selection of trails linking traditional German villages, with their unique wood-frame architecture. The trail is designed to be a pure experience of the Black Forest of Germany. You will not likely find other people along your hike through the very best scenery that the Northern Black Forest has to offer.
We Handle All The Details for You
Luggage Transfer Included
Premium 4-Star Wellness Hotels
4 days/ 5 nights, more/less days possible
Detailed Route Descriptions & Maps
We are only a phone call away
If you want to experience the Black Forest in all its beauty and remoteness – this is the hike for you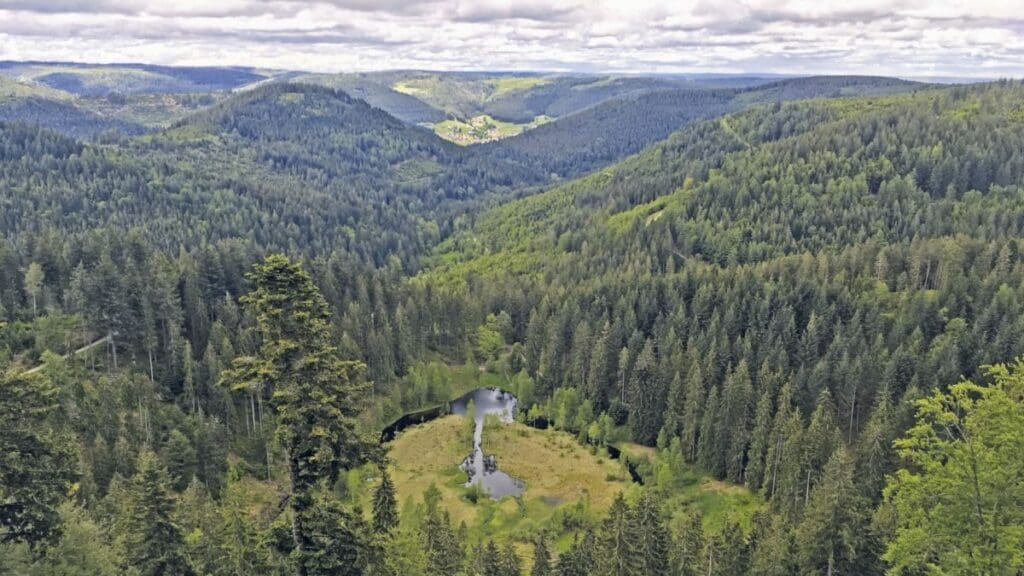 What's the Northern Black Forest like?
The Red Deer Trail takes you through the remote northern part of the Black Forest. You might hike for many km without encountering other people. The terrain of the Northern Black Forest is the least populated and has the most dense and contiguous forest with the most precipitation (rain, snow). The terrain of the Northern Black Forest consists of more rounded mountain peaks with plenty of moors in between.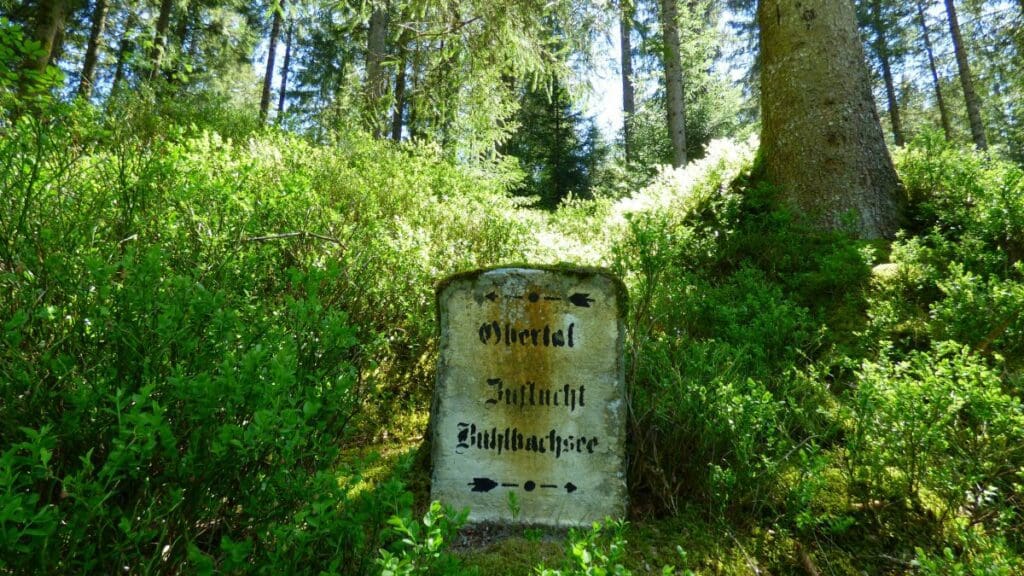 Get pampered at night
You will stay at 4-Star wellness hotels each night, all chosen for their hospitality and cuisine and spas. One of them even featuring a Michelin Gourmet Restaurant (advance reservation required). This package is an incredible value when you consider the quality of the accommodation vs the cost. You won't find a better value for your getaway.