Our Baden-Baden Hike takes you through the northern Black Forest. You can expect a tranquil hike taking you through parts of the remote Black Forest National Park. You will have vistas across the Rhine Valley to the Vosges mountains in France and pass by Lake Mummelsee, as your trails cross over the High Summit Road. Along the trail you'll visit local Hütte (cabins) each day for food and drinks. In the evening you stay at a 4 star wellness hotel. Your last day brings you to the spa town of Baden-Baden where you have a chance to relax in the world famous thermal baths and visit the ancient world's most renowned casino.
We Handle All The Details and Logistics
Luggage Transfer Included
Hotels Included
Lunch Included
4 days or more
add-on more distance if desired
Detailed Route Descriptions & Maps
We are a phone call away, just in case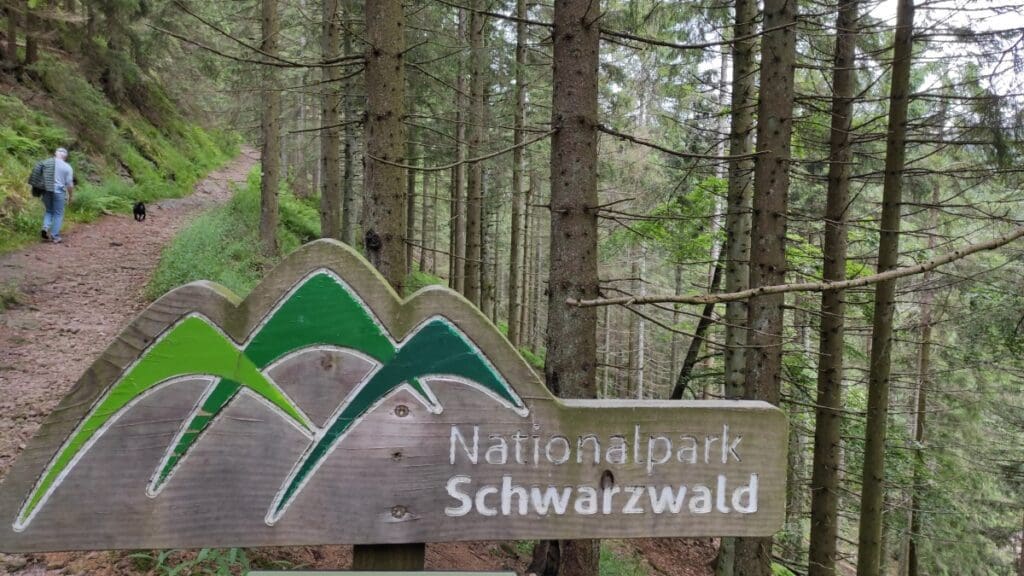 The Black Forest National Park
The Black Forest is a vast area covering hundreds of km. But only a small portion of it has been preserved as a National Park. The National Park is located between Baden-Baden and the town of Freudenstadt. Here you really get to see the real unmolested Black Forest, consisting of lush green forests and small trails covering around 10,000 hectares.
We have chosen trails that will take you through the National Park, where you might hike for hours without running into another person, while others skirt civilization so you can see Lake Mummelsee and have lunches at an authentic German Hütte (a hikers cabin).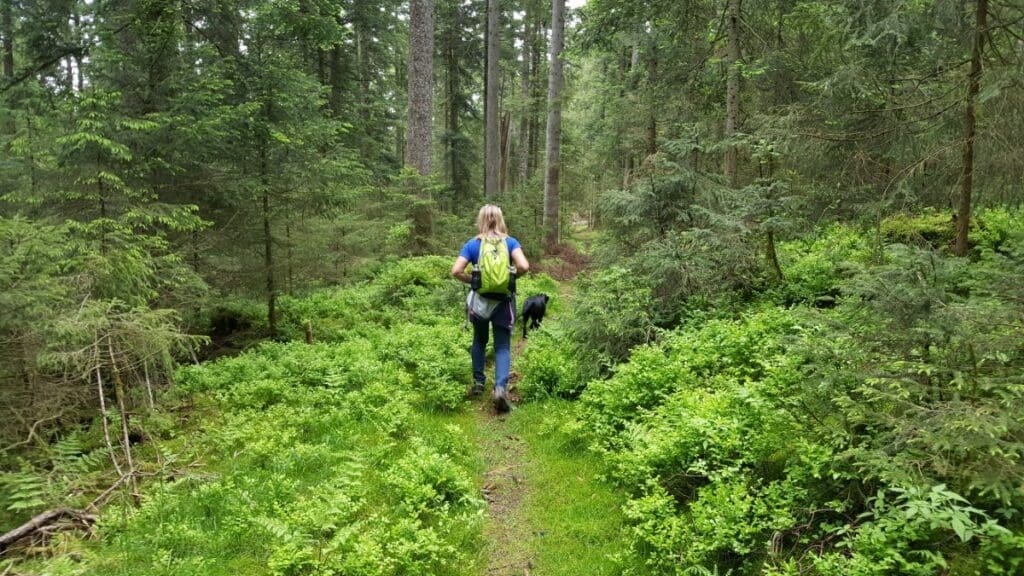 A typical German experience: Stop at a local cabin for lunch
Germans like to hike. And part of the experience is lunch at a local Hütte. Stop in, have a drink, enjoy some local food. Then hike on. Don't expect fine dining. A mountain Hütte usually serves hearty traditional foods that are especially satisfying when hiking all day
And just in case, we provide you with a daily lunch box so you have a back-up plan if hunger sets in and there is no convenient Hütte to stop at.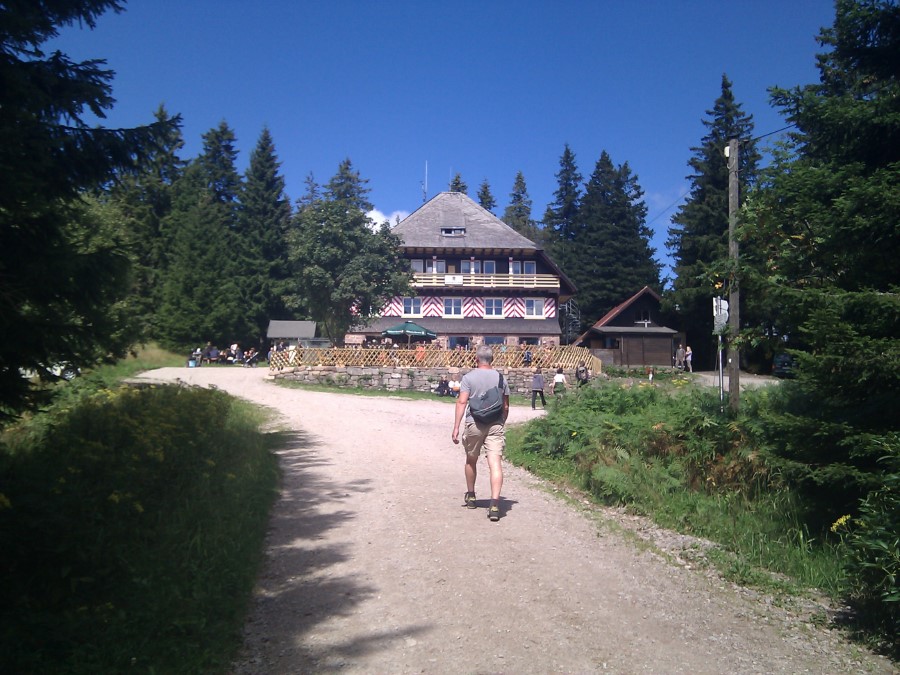 Hike & Ride
You will be far off the beaten path on our Baden-Baden Hike. Therefore it is necessary that you sometimes take a bus to the trail-head or from the trail to your hotel. But not worries! The bus rides are very scenic and short. We provide you with all details on which bus to take and where to get off. You will not be getting lost.
Good to Know: If you prefer a less remote experience with a little more city-life, have a look at our hikes in the Freiburg area, where we have some nice Shorter Trails.
Town of Baiersbronn: the Secret Michelin-Star Capital of the World
Your hiking adventure starts in the town of Baiersbronn. Gourmets are familiar with the name Baiersbronn. Baiersbronn's restaurants boast a total of 10 Michelin Stars and they are a must visit on Germany's fine dining circuit. If food is important to you we recommend to add-on a night in Baiersbronn to experience some of the restaurants. We also offer a 4 course dinner walk through town – within 5 km we organize 4 stops at various restaurants for you. Great way to start off your Baden-Baden Hike!
The Great Spa Town of Baden-Baden is Waiting For You
What better way to end your hike than in an ancient world-renowned mineral hot spring spa?
Baden-Baden is one of the most famous places in The Black Forest. And when it comes to natural hot spring spas and historic casinos, Baden-Baden is one of a handful of stops for the knowledgeable world-traveler.