If Triberg and Titisee are on your bucket list, then this is the right package for you. Great way of seeing the 2 most visited sights in the Black Forest on your own while we take care of the rest. We organize the hotels andhave a driver scheduled to bring you from A to B so you can see it all in the limited time available.. Spending a night in each town allows you to see both places without the crowds.
We Handle All The Detail
Hotel Included
Bus & train travel included
See the top 2 sights of the Black Forest
Detailed Itinerary & Maps
Add-on more days
If you want to see the two most famous sights in the Black Forest and don't mind the possible crowds – this is the package for you.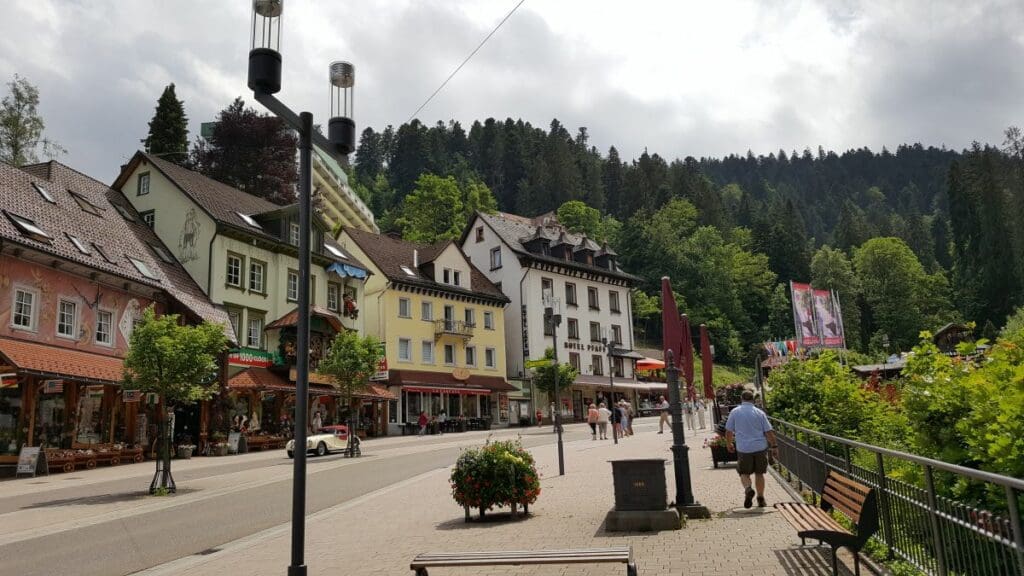 Triberg- the cuckoo clock capital
Whether you like cuckoo clocks or not, Triberg is always worth a visit. If you prefer nature over shops, then head up to Germany's highest waterfalls which you can access from the town centre. Your hotel is located right in the middle of town – with easy access to shops and restaurants.
How about a cuckoo clock?
If you are looking to purchase a cuckoo clock Triberg and Titisee are probably the best places to find one. We provide you with an overview which stores to visit. And how to easily get there. Most shops will ship the clock to your house, so no wories about having to carry it home.
Titisee mountain lake
Enjoy some time off at the lake. There are plenty of things to do and see. If you want to get away from the crowds we provide you with info on how to explore the Black Forest on a walk instead. Or rent a bicycle for an afternoon and bike around the lake!