This is one of our favorite packages because it provides you with everything you could possibly want during your visit to the Black Forest: you get to visit the two most famous mountains in the Black Forest, there is a bit of walking/hiking (not too much) and you get to experience some off-the-beaten-path places. Great for beginner hikers.
We Handle All The Detail
Luggage Transfer Included
Hotels Included
3 days/ 4 nights
Detailed Route Descriptions & Maps
We are only a phone call away
Looking for a bit of activity, a good mixture of sights, nature & towns? Prefer to stay off-the-beaten path? This is the package for you!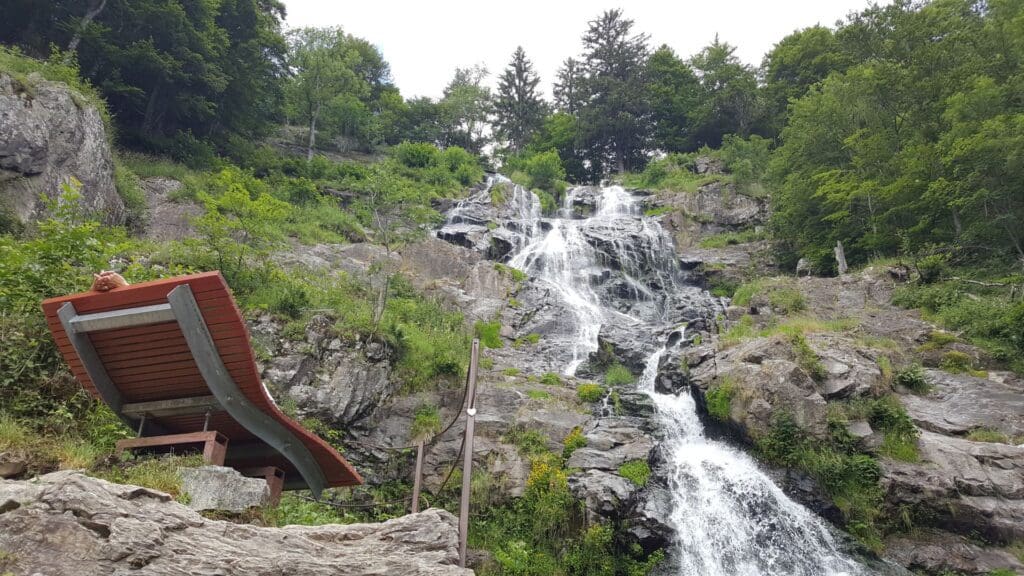 The South we like!
This tour package takes you to the southern part of the Black Forest. This area is not very touristy – this is where you find the locals on the weekends. While tourists often focus on the must-see sights like the cuckoo clock area, the thermal baths in Baden-Baden or touristy Lake Titisee – the deep south is where you find some of the hidden gems. Public transportation can be a bit of an issue. And driving a car on the curvy mountain roads of the South is not so easy either. But no worries – with our tour package we tell you exactly how to navigate through the South like a local.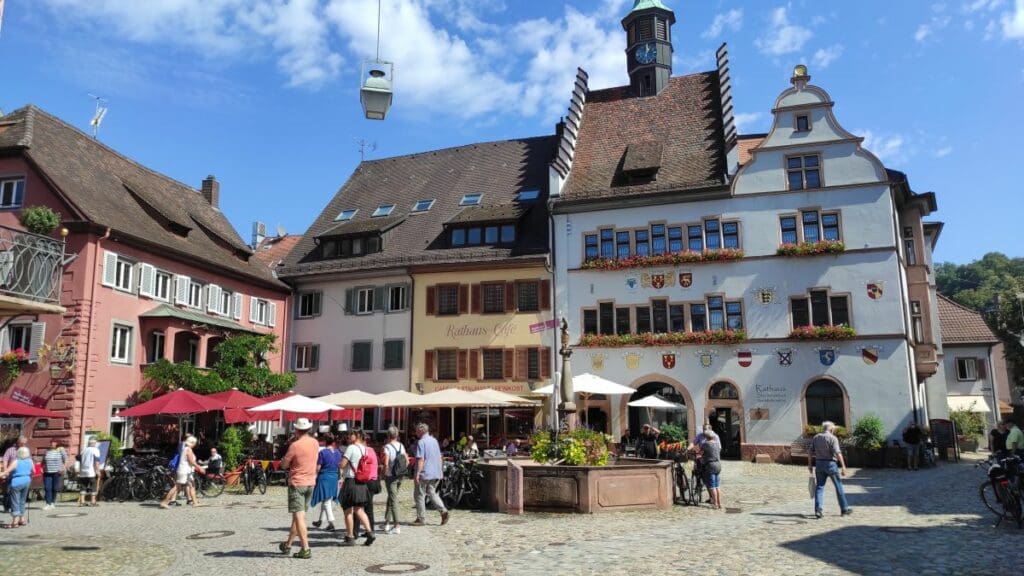 What's the itinerary like?
Your vacation starts in Freiburg, the capital of the Black Forest. Recently Lonely Planets published its 'Best in Travel 2022", and considers Freiburg one of the top 3 cities in the world (!) to visit. Lonely Planet points out that "This charismatic, environmentally conscious Black Forest metropolis can show many of us a few more tricks on how to live responsibly" and praises Freiburg as particularly sunny, compact and environmentally friendly. Next, the tour takes you to the small town of Staufen. And we cannot agree more with Rick Steves who says 'Staufen is an enjoyable town to explore – it feels real and is welcoming visitors without being a touris trap'.
Your tour then takes you into the Southern Black Forest mountain range. We include a cable car ride and ask you to do a short walk before you arrive at your next hotel. The next 2 days you spend in nature – 2 cosy hotels are waiting for you, one located away from everything, one located in a small mountain town. If you must there is also chance to shop for a cuckoo clock. It's just one of the things you should at least see before ending your Black Forest vacation.
Is this an active holiday package?
Yes and no. You certainly have to move a little bit each day. But if you can walk 3 miles a day in total you should be fine handling the distances. There is also no time pressure-you can take it easy if you'd like. And -there is always the option to hop on a bus or train if you really don't feel like walking one day. Otherwise – if you are an active person you can easily add-on more miles. There is always another mountain to climb or another castle ruin to see – if you want to get those steps in.
In 2023 the Hike & Train Package is available with a start day on Saturdays, Sundays or Mondays from June 1 to October 31st.