If you like the idea of hiking but don't want to do it all day everyday – our Towns & Country Package could be a good fit. Each day you can decided what you feel like – and you can change your mind at the last moment as well. Go on a half day hike, explore a Black Forest town or do some sightseeing – we provide you plenty of options to choose from each day.
We Handle All The Detail
Luggage Transfer Included
Hotels included, Upgrades possible
3 days/ 4 nights, more days possible
Choose each day between walking or sightseeing
Plenty of time to explore the towns
If you are interested in enjoying nature, exploring towns plus a bit of activity – this tour gives you lots of options & flexibility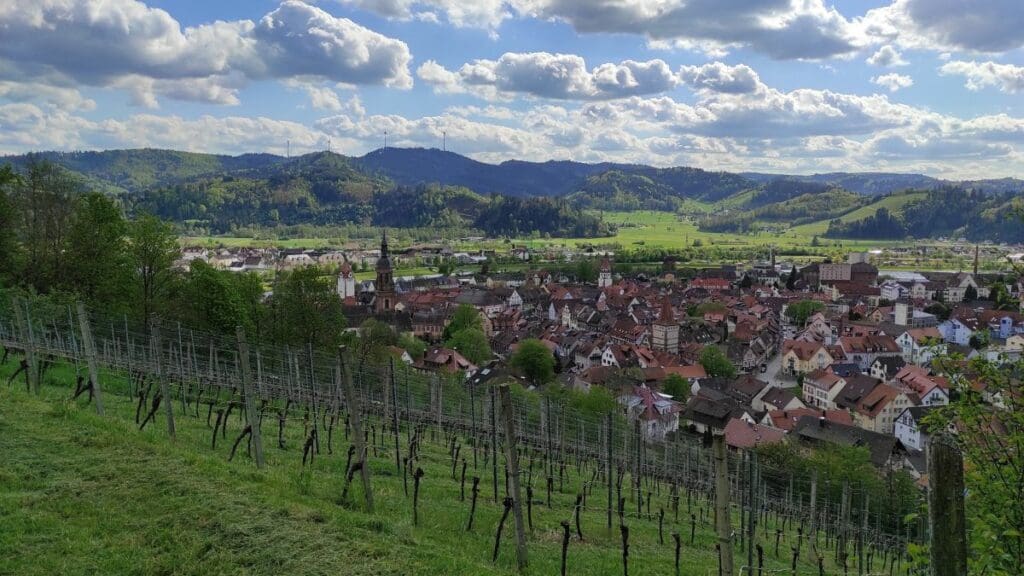 Several options every day
Our Towns & Country Package gives you the best version of 2 worlds: each day you have the option to go on a short walk (usually not exceeding 4 hours). Or – if you don't feel like it or the weather does not cooperate – skip the hike altogether and explore the town or nearby sights instead. We provide you with all the info – we tell you where to eat, shop and what to see in each town. This can be both – a hiking vacation, a sightseeing trip. Or a combination of both. It's up to you.