This adventure is made for the experienced hiker. We put together the most challenging and beautiful trails in the Southern Black Forest in one package. You will hike parts of the famous Wutachschlucht (gorge) and over the Kandelhöhenweg. You should be an experienced hiker comfortable with all-day hikes. Good boots and hiking poles are a must for these Top Trails of the Black Forest.
We Handle All The Detail
Luggage Transfer Included
Hotels Included
4 days/ 5nights
Detailed Route Descriptions & Maps
We are only a phone call away
Looking for an adventure? We have put together the perfect package for you.
If you are looking for some challenging hiking, we have assembled a perfect package for you. We have done them all, and we know, these are the must-do hikes in the southern Black Forest, and we have put them together in one 4-day package.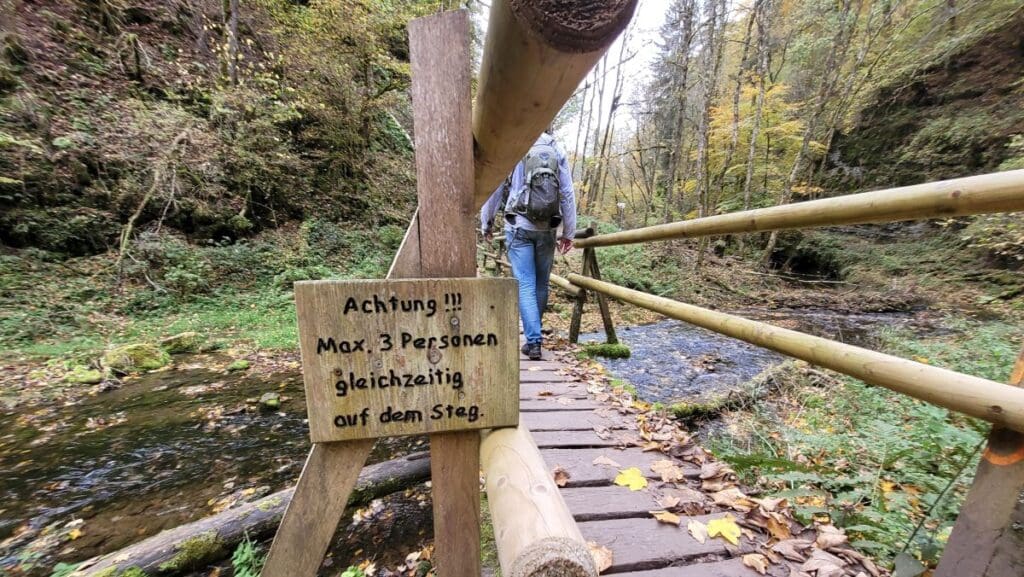 How experienced do I have to be?
To hike our Top Trails you will need competence. These trails are not for beginners or the occasional hiker. While the distances are not too long (14-18 km), some portions involve difficult terrain (examples pictured below). The trails can be very slippery, especially when wet. Roots, stones, leaves and mud – you simply must have hiking poles in order to avoid slipping and falling. These trails do become impassable in heavy rain. The good news is, there is no mountaineering involved – you will stay on trails. But once you are on the trail you are committed. There are no short-cuts or chances to call a cab from the trails. You should be competent with maps and navigation. You should be the type of hiker that does not worry about "getting lost". You need to be equipped with good hiking boots with good profile, a day pack and hiking poles, dress in layers and bring your rain gear – you know best what to pack.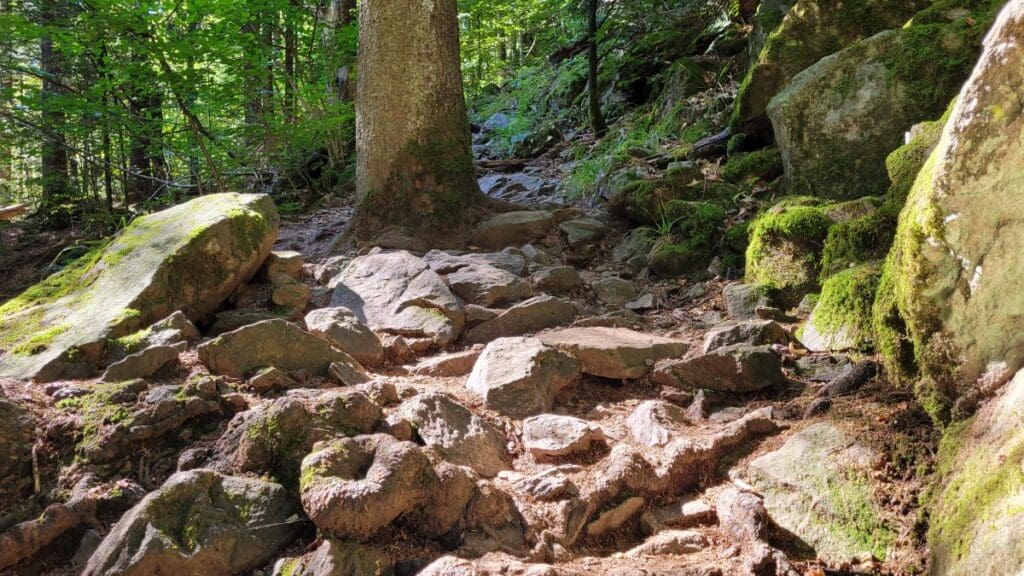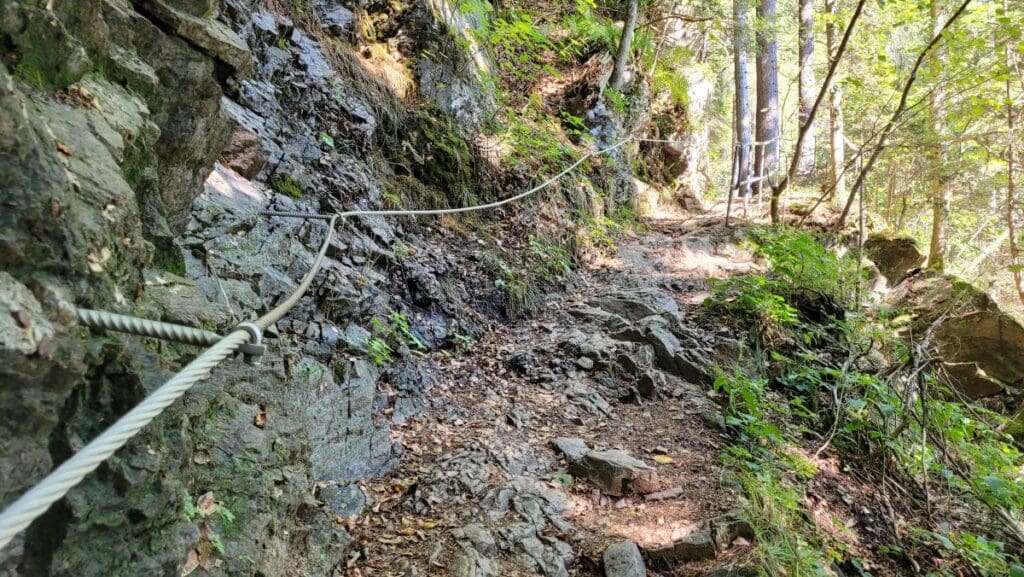 Easy to get to?
No, It's not easy to get to the trail heads. And that's a good thing. But no worries – getting you to the trails is our job. We tell you which busses and trains to take. We provide timetables, maps, and a touring app which works without a data plan on your mobile phone. This is not quiet The Amazing Race, but you may sometimes have to adapt to unforeseeable circumstances – missing a bus or train can happen. In case of plan B – if for example you need a pick-up somewhere – we can arrange that.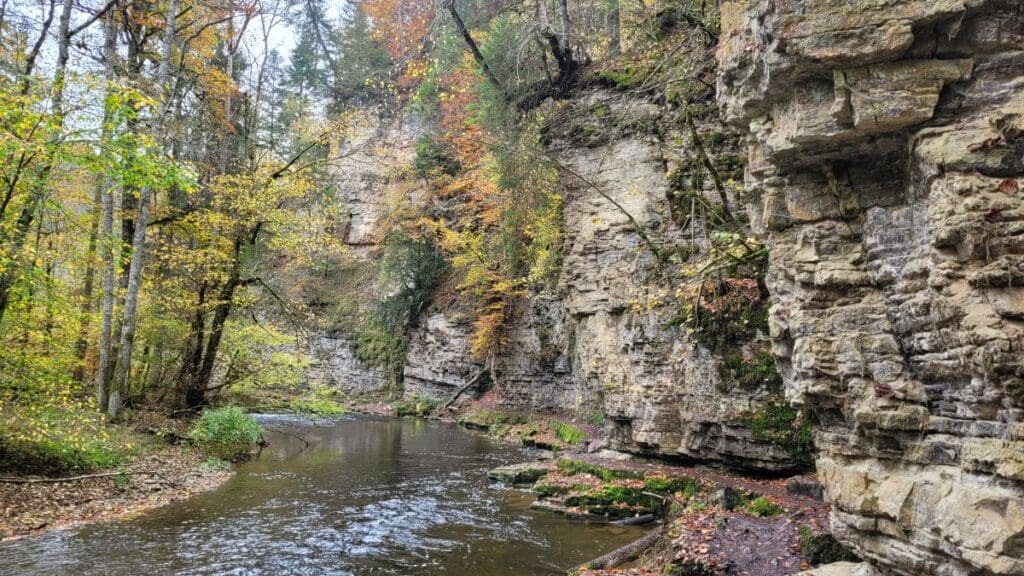 What's the itinerary?
Your starting point is Freiburg, the capital of the Black Forest. From there you take a train into the mountains to your first hotel. You stay in a small mountain town with easy access to restaurants and small shops. This will be your base-camp for the next 3 nights.
The first two days you will explore some of the famous gorge trails. These are all one-way hikes, so transportation is part of the challenge. But no worries – we have got you covered. (and if you don't want to use public transportation we can also arrange a driver to the trail-head and pick you up again at the exit). The hikes on the first two days are quite challenging – but as an experienced hiker you should have no trouble managing them.
On your third day you have a choice. You might want to take a rest day or do an easy short hike. If you are looking for more activity we have a hike which takes you to a remote waterfall – this is also a challenging trail – but as an experienced hiker you should have no difficulty. You will switch hotels today, to another beautiful mountain town.
Your final hike is long – but easy. It takes you from the mountains all the way down into Freiburg with lots of scenery.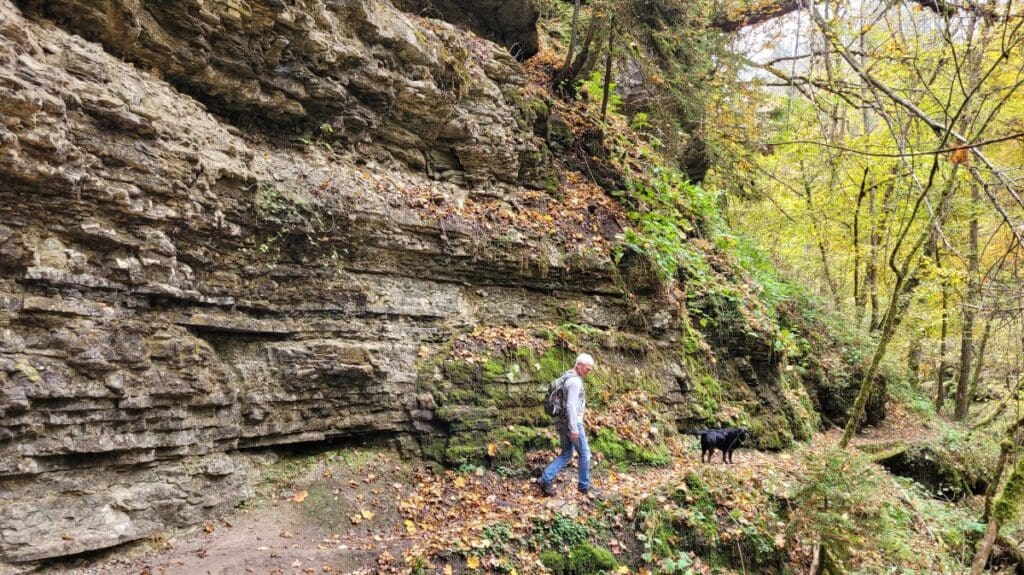 What if it rains? Or I need a rest day?
If you can't hike on one day it is easy to do a rest day instead. There are lots of sights nearby – you can always skip a hike and take the day off. And then connect to the next hotel by bus.
Rain can indeed be an issue hiking our Top Trails. Some are impassable in heavy rain. But again, we have backup plans. We can re-route you onto some other trails which can be hiked in any weather.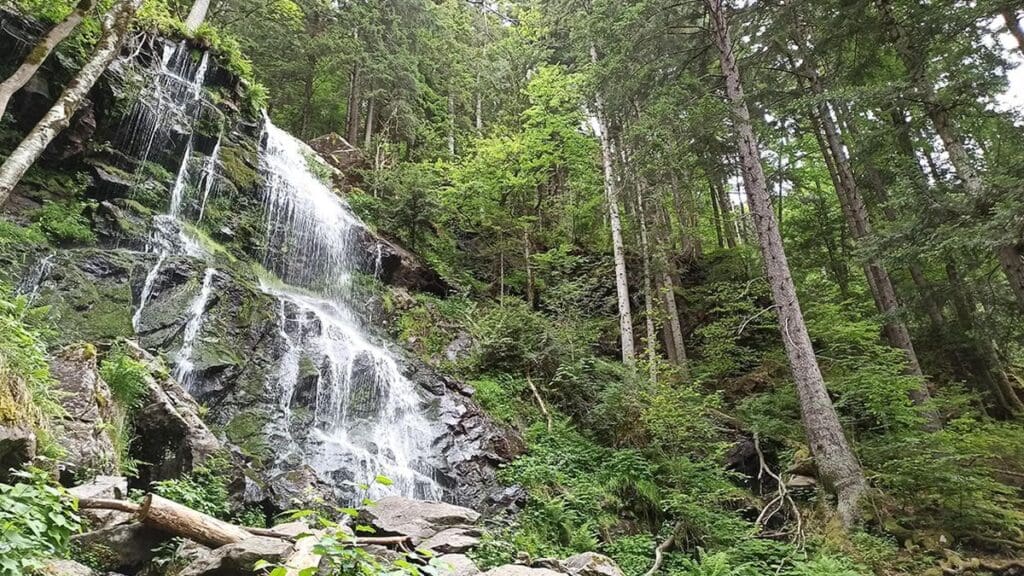 Hotels
You are staying in 3 different hotels. The first hotel is located in a small mountain town. It is a family-run hotel. While its nothing fancy, it is one of our favorite hotels in the south – comfortable and welcoming. You are here for 3 nights. (If you are interested in staying at a hotel with wellness facilities instead, we can upgrade you for an additional fee).
The next hotel is in a different mountain town. You are located right in the town centre. But no worries, the town is tiny and quiet. You are here for 1 night. We take care of your luggage transfer.
The last hotel is located in Freiburg. We place you in the old town so you can easily explore in the evening after your hike or the next morning. In Freiburg we work with some smaller hotels. But again – if you prefer to stay in a 4 star hotel, we can easily make an upgrade.
Black Forest Tours
Average rating:
1 reviews
Jun 13, 2023
My wife and I did a tour with BFT in 2018 and thoroughly enjoyed it. Who knew a pandemic would mean five years until the next one? We are avid hikers and backpackers and wanted something a bit more challenging, and so we were excited when Simone offered the new Top Trails package for 2023. The setup is a bit different as you begin with a base hotel and three different hikes in areas quite a bit wilder than the usual trek. The remote trailheads require a driver to drop you off and bus rides back to the hotel, but that is part of the challenge and fun - and the drive through the back country roads is wonderful and totally off the beaten tourist track. We found it great to stay at the first hotel for multiple nights, especially after long days on the trail. Hotel was convenient, right across from the rail station, and its restaurant was fantastic. After the third day we took a bus to the next trail and our luggage was transferred to the second (great) hotel with a restaurant to match. Day four took us back to Freiburg and yet another amazing place in the middler of the old town. All in all we hiked more than 40 miles in 4 days. The hikes were amazing, wild, and with BFT's new 2goTours app, navigation was easy by phone. Of course BFT prepared a wonderful spiral bound guidebook with trail information. points of interest, and even the schedules of all the trains and busses needed to get to and from the trails. This package is not for the casual hiker, but I'm 71 and after a few weeks training at our local parks and trails, I had no problem doing the treks. It's a different view of the Black Forest region for sure, but there are plenty of miles that offer the sweeping views and little towns that are visited in the other packages. Highly recommended for visitors who want to burn calories, scramble over roots and rocks, and pause for lunch or snacks at the side of wild and remote streams. Simone and her team have put together a great tour - give Top Trails a try!