You will be starting off your tour in a small Black Forest mountain town, a short train ride away from Freiburg. From here you tour by bus to see some of the must-see sights: Lake Titisee, the mountain coaster, a waterfall. We tell you exactly which bus to take on what stop to get off to see the most. Spend 2 nights in the Black Forest and 1 night in Freiburg
We Handle All The Detail
all Luggage Transfers Included
3 Hotels & Breafast included
Tour by train and bus
Plenty of time to explore on your own
See the main attractions
This package is ideal if you want to see the top sights of the Black Forest: Freiburg, Lake Titisee, a mountain coaster, waterfalls, nature and lots of scenery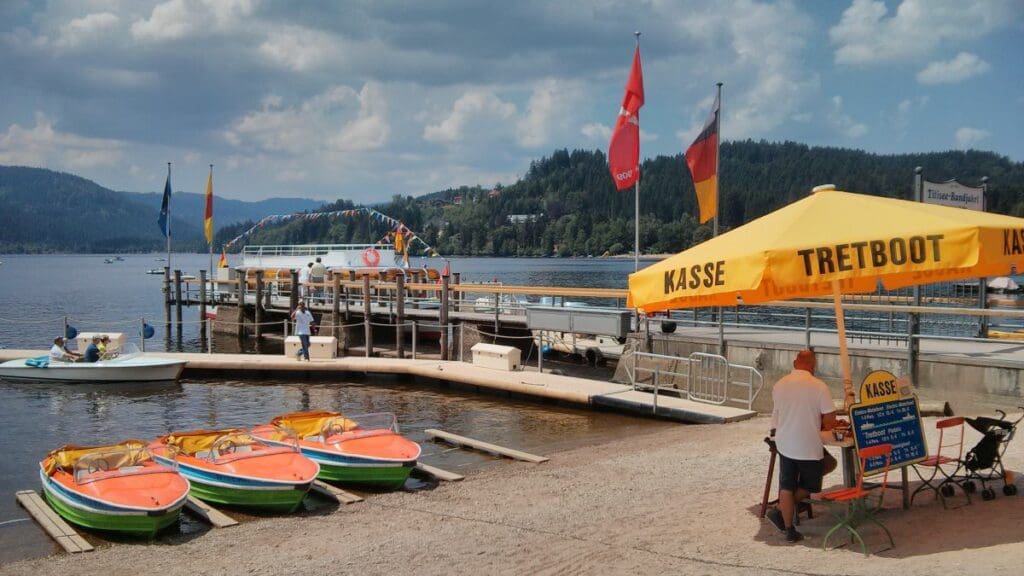 Start of your vacation: Lake Titisee
When arriving in the Black Forest area you will head straight to your hotel to drop off your luggage. Depending on the time of your arrival we recommend exploring Lake Titisee – go for a boat ride or do some shopping. If you prefer to take it slow we show you where to go for a quiet walk in the forest. Or take it easy at the hotel where we treat you to a piece of Black Forest cake and coffee.
For your first night we have 2 options – we place you in a cute Black Forest mountain town. Or at Lake Titisee.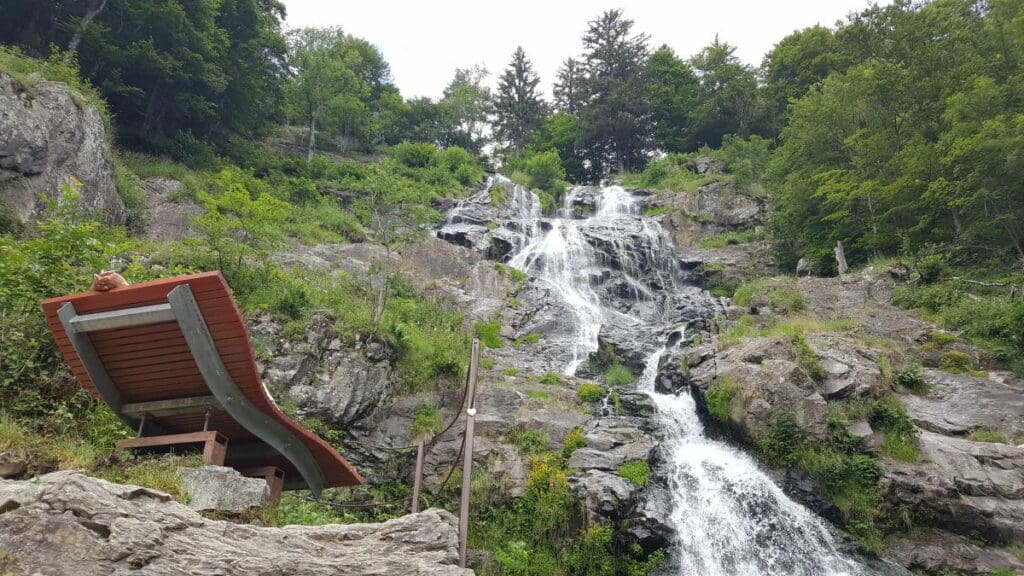 Top Sights of the Black Forest
The next day a bus will take you to some the top sights of the Southern Black Forest. Visit the highest mountain in the Black Forest and climb up the sightseeing tower for a 360 degree view. How about a mountain coaster ride or a walk to the waterfall? Today is all about the must-see sights. And you get to choose which ones to see, and which ones to skip. Your luggage is being transported to the next hotel.
The next morning you can revisit any of the sights you missed the day before (we forgot to mention the tree top walk!). When ready, hop on the bus towards Freiburg.
If you are an active person, a 30 minute walk will get you to a cable car – which takes you right into Freiburg. Otherwise stay on the bus which will bring you to Freiburg where your next hotel is located at.
End of your vacation: Freiburg
What's great about this tour: you get to end your trip off in the capital of the Black Forest – Freiburg. You have plenty of time to enjoy the sunniest city of Germany. With our self-guided audio tour you will tour Freiburg like a local. The next morning we recommend a visit to the farmer's market in town before getting on a train to your next destination.