You can only see so much if you have limited time available for touring. With this package you are on the go – because there is a lot of things to see and cover in 1 day! but …if you don't mind rushing through it can be done. Lake Titisee, the mountain coaster, the hanging bridge, Black Forest cake and finally Freiburg – we show you how to see it all in a day.
We Handle All The Detail
Luggage Transfer Included
Hotels included
Tour by train and bus
Explore on your own
See the main attractions
Go Go Go! You will see it all with this package and you will want to come back for more.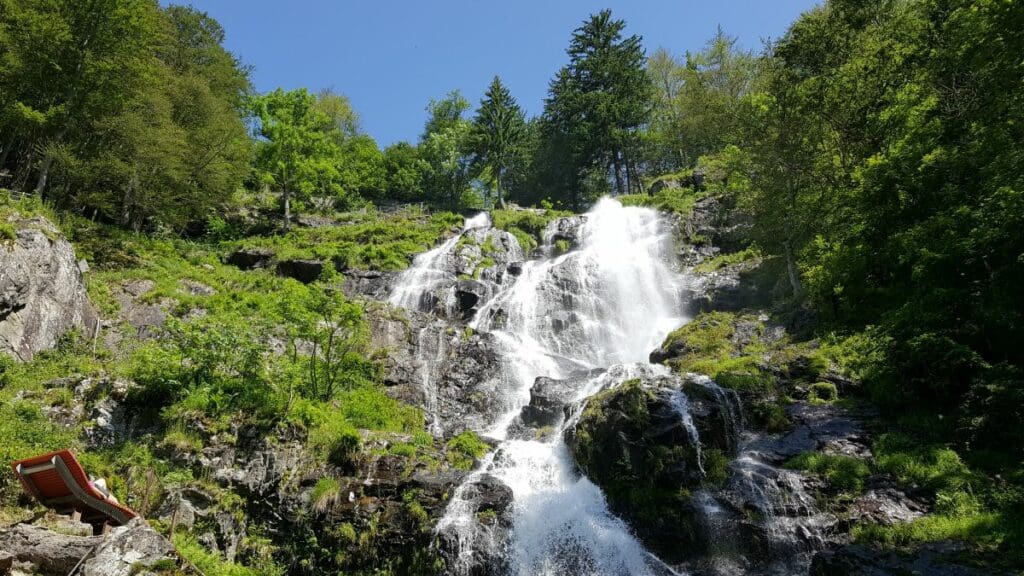 Start: Lake Titisee
Since you only have a day available we recommend you arrive in the afternoon and check into your hotel. Then you still have a few hours left for touring. We have it all figured out for you and tell you exactly how to get to your first sights and how much time to spend there.
We usually place you at a hotel at Lake Titisee. Alternatively we work with a hotel in a small mountain town with easy access to the lake.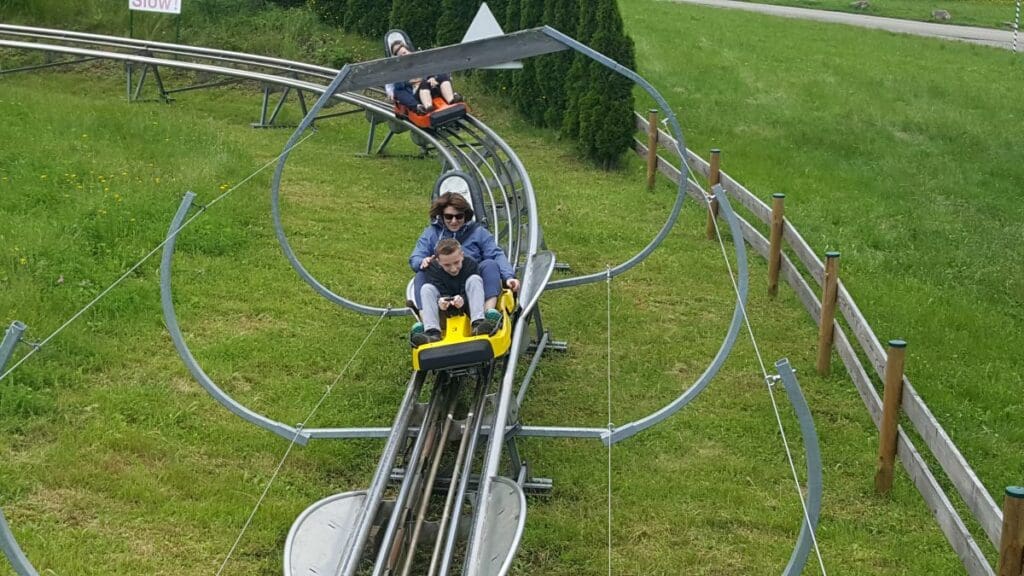 You only have a day to see the Black Forest
Since you only have a day available we recommend to get an early start in the morning. A quick stop at the lake, then a bus will take you to your first sight. You get to pick and choose from a list of available sights. But we make sure we cover all the must-sees: the new tree-top walk, a walk to the waterfall,a sightseeing tower and a mountain coaster. You have all day to tour, so no worries – it can be done.
Your tour ends in Freiburg where we place you in a hotel close to the train station. Your luggage is already waiting for you at the hotel.
Explore Freiburg before departing
The next morning we recommend a visit to the farmer's market in Freiburg. With our self-guided audio tour you will tour Freiburg like a local. When you are ready, head to the train station to get to your next destination.