The Northern Black Forest is known for its remoteness. Some of the prettiest towns in the region are located right here – far away from touristy hotspots. Timber-framed buildings, gorgeous scenery, beautiful rivers, good restaurants and lots of fresh air – a good combo for the perfect active holiday.
We Handle All The Detail
Luggage Transfer Included
Hotels Included
Detailed Route Descriptions & Maps
Choice of bicycles (e-bike, trekking bike….)
Train rides included
Great if you like a combination of train & cycle. And don't want to change hotels every night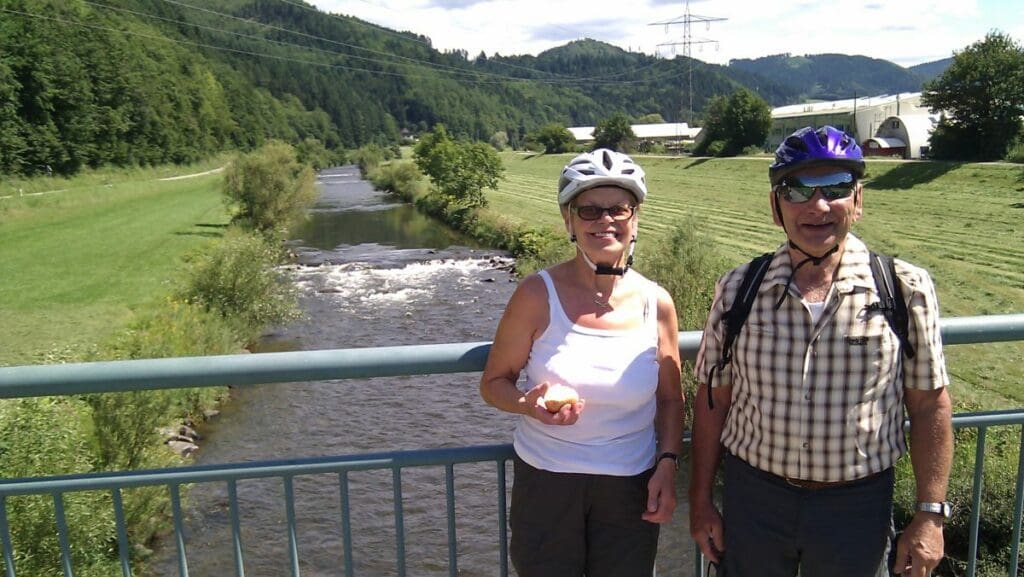 Beautiful scenery
Our Cycling the Northern Package you'll get to experience the best of the Black Forest: You are staying in 3 different towns which allows you mingle with locals in the evening. And during the day our bicycle route leads you on easy trails through some of the prettiest valleys the Northern Black Forest has to offer.
You'll have the opportunity to walk through small towns, find the oldest timber-framed buildings in town, taste Black Foret cake in one fo the many cafes, climb up to some castle ruins, or enjoy a picnic next to a river. This bicycle tour is easy, scenic and off-the-beathen path. And we include train rides as well taking you back to your hotel in no time!
If you have always wanted to visit a thermal bath, this is the trip to do it on! And if you are a foodie, Germany's secret gourmet capital Baiersbronn (featuring 7 Michelin stars) is only a cab ride away from your hotel.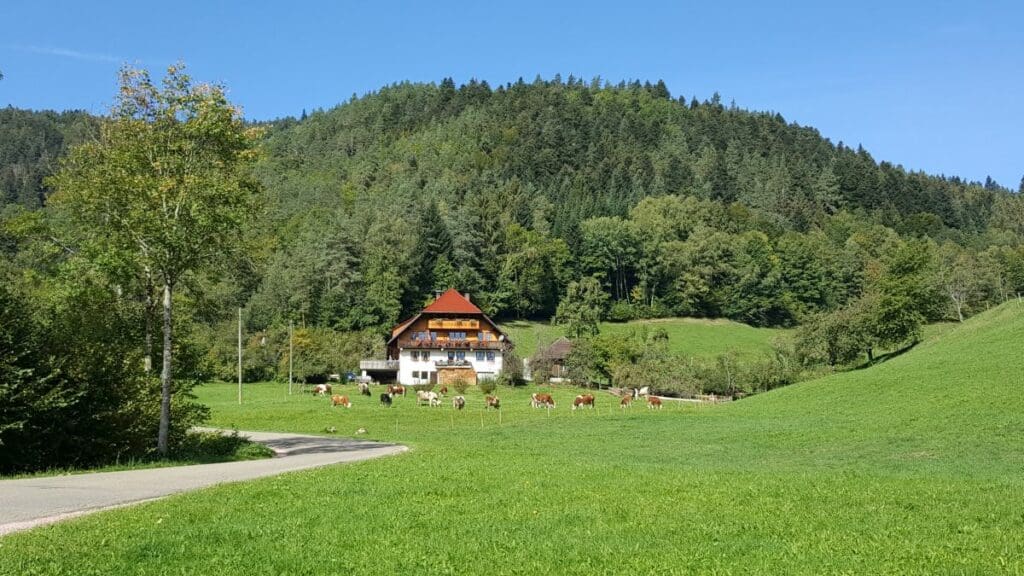 Navigation, Route Notes, Maps & Support
You will receive detailed route notes and maps from us upon check-in at your first hotel. GPS data is also available if you are bicycling with a GPS device.
We are working with a local company which has years of experience running bicyle tours. In case there is a problem our support is only a phone call away. If your bicycle needs repair we equip you with a repair kit – or you can stop at the nearby repair shop for help.