This package is ideal if you have an extra day after your Black Forest vacation. And are looking for something exciting to do before getting to your nexxt destination. The Rhine Falls are considered a must-see in Europe. And Lake Constance provides you with an opporunity to mingle with Germans (since this is mostly a German vacation spot) and really get a feel for the local culture.
We Handle All The Details
Luggage Transfer Included
Hotels Included
Tour with a private car/chauffeur
Private tours of Munich & Bavaria/Austria
2 days/2 nights – add on more days
Great package if you have an extra day after your visit to the Black Forest. And want to put your feet in water!
Good to know: this is a great package to add-on if you are heading to either Munich or Switzerland after your visit to the Black Forest. The Rhine Falls & Lake Constance are (kind of) on the way o its very easy to add-on this package before our driver takes you to your final destination.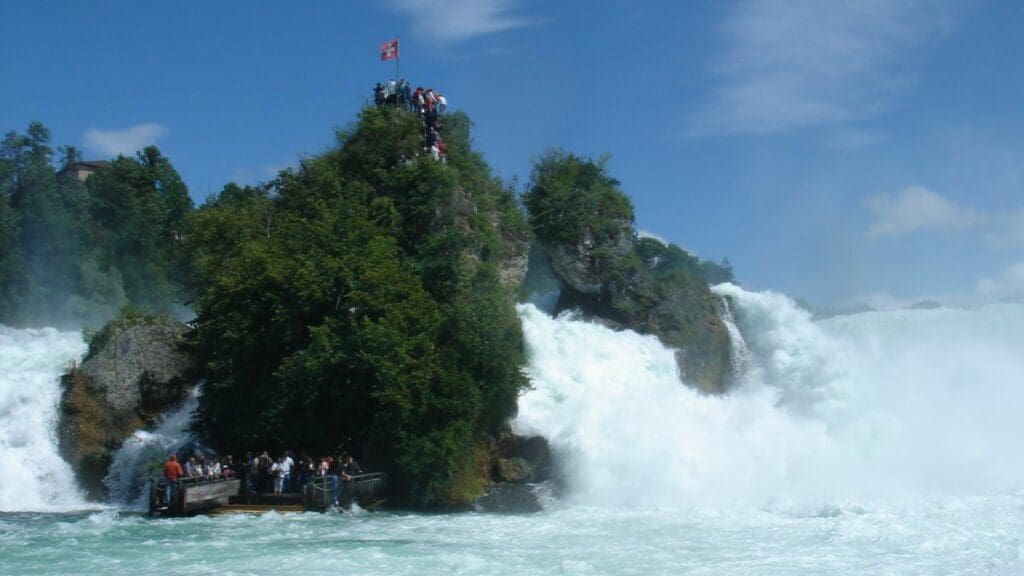 Exciting: Europe's biggest waterfalls
A quick visit to the Rhinefalls in Switzerland is exciting for both adults and kids. A boat takes you over to the rock in the middle of the fast-running water – a highlight for anyone visiting the Rhinefalls. After the Rhine falls e often add-on a stop in a cute Swiss town before your tour with our driver continues to Lake Constance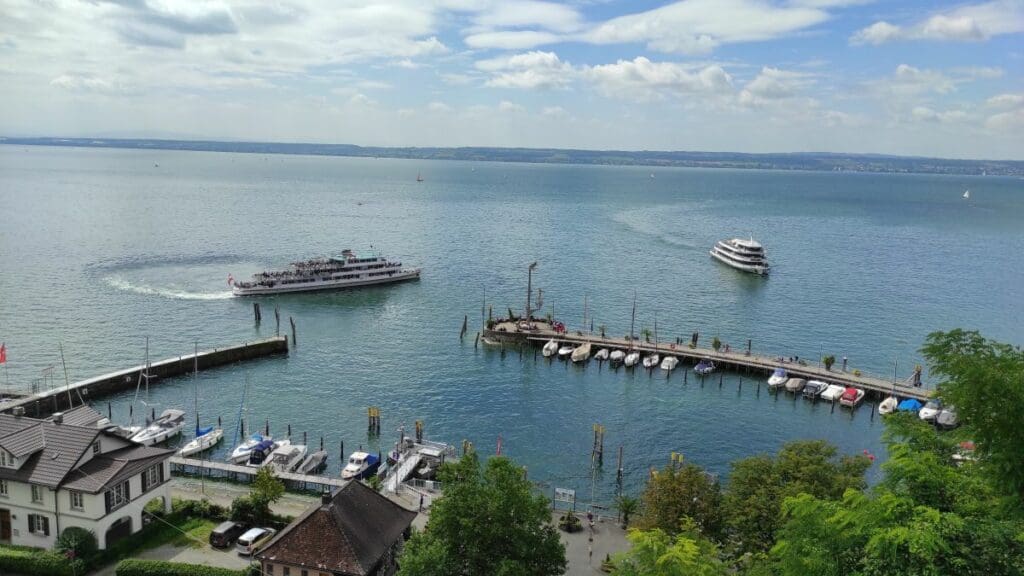 Relaxing: Mingle with Germans at Lake Constance
Lake Constance (or 'Bodensee' as we call it in German) give you a good feeling of what Germans like to do on their days off: relax, take a bike ride, have fresh seafood at a beergaden with a view of the lake. The options are endless and we know the lake like noone else. Tell us what you want to see and do and we make it happen. Options inculde a visit to the Flower Island Mainau, a visit to the medieval castle in Meersburg, an tasing of locally distilled liquor, or a boat ride on the lake. The only limit is time! If you have bigger plans, for example a flight on a Zeppelin, or a visit to the great Dornier Museum an additional day is necessary. But no worires – we take care of it all.