Good package for active people who want to see as much as possible in a limited time. We include everything in this package: walks, cable car rides, a mountain coaster, a boat ride on a lake and even a waterfall. We will tell you what bus to get on and which stops are a must-see. We even take care of your luggage transfer.
We Handle All The Detail
Luggage Transfer Included
Hotels Included
1 days/ 2 nights, more/less days possible
Detailed Tour Descriptions & Maps
We are only a phone call away
Are you an active person with limited time and don't mind being ON THE GO to see it all? Then this is the tour for you.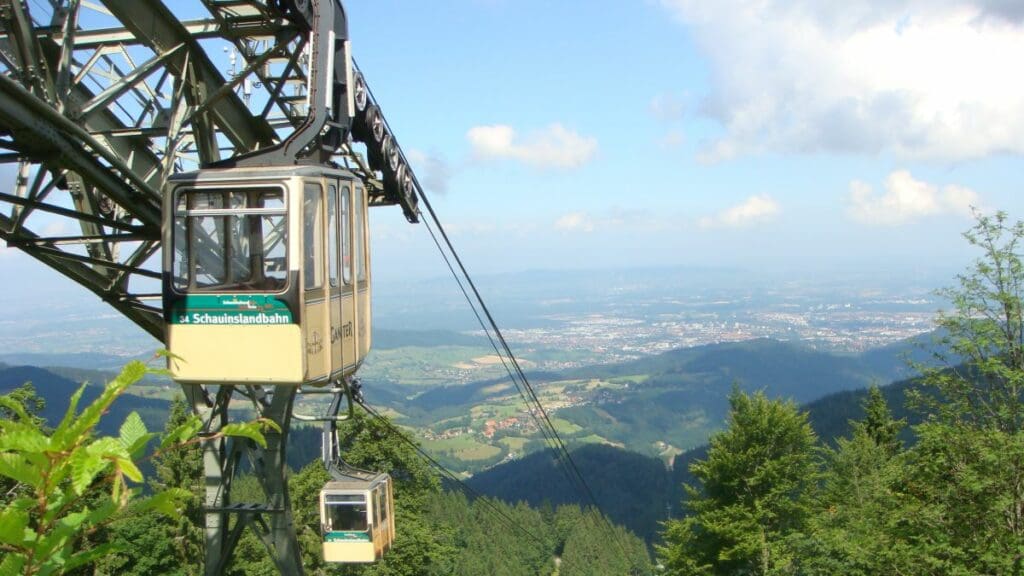 Go Go Go!
We pack everything in this tour you can possibly want if you only have one day available. As many highlights as possible. But be aware that you will be on the go all day. This is great if you like moving fast. And if you want someone to just tell you how it all can be done in a day. With our tour you get culture (Freiburg), scenery (cable car ride & sightseeing tower), activity (you must walk to catch the bus), cool-down (waterfalls and lake), and lots of excitement (mountain coaster ride). If a cuckoo clock and Black Forest cake are on your to-do list we can cover that also. You get it all – but you gotta be on the go!
If you pefer a slower pace this tour can certainly be good for you as well. Just focus on 1 or 2 sights and take it easy! Or add-on a second day so you can cover it all but with more time on your hands.
The Southern Black Forest is known for its sights and attractions. But it can be difficult to cover a lot if you are touring by bus. We show you how you can get everything accomplished in a day – without hiring an expensive guide & driver to take you around.